CONTACT: 805-922-1305

Maria Quintanilla, x5195
Araceli Castro, x5195
Email: pvhs-attendance@smjuhsd.org
FAX: 805.922.8203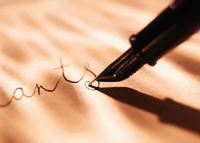 CLEARING ABSENCES
Parents will be allowed to report and clear absences within two (2) school days of the absences one of four ways:
1. By phone 922-1305, dial 2
2. Email
3. By written note
When notifying the school of your student's absence, please include the following information:
-Student's first and last name
-Grade
-ID number
-Date and reason for absence
-Parent/Guardian name
-Relationship to the student
-Phone number where you can be reached in case of questions.

PLEASE NOTE: Students who have excessive excused absences will be required to submit written verification (notes) and will NOT be allowed to submit via phone call or email. Per district policy, upon 14 or more days of excused absences, we request that any future absences for illness be verified by a physician. Students may not be permitted to make up work missed during a period in which they "cut".
Absences for the following reasons are NOT cuts and not withstanding E.C. 48200, a pupil shall be excused from school when the absence is:
Due to his or her illness.
Due to quarantine under the direction of a county or city health officer.
For the purpose of having medical, dental, optometric, or chiropractic services rendered.
For the purpose of attending the funeral services of a member of his or her immediate family, so long as the absence is not more than one day if the service is conducted in California and not more than three days if the services is conducted outside California.
For the purpose of jury duty in the manner provided by law.
Due to illness or medical appointment during school hours of a child of whom the pupil is the custodial parent.
For justifiable personal reasons, including, but not limited to, an appearance in court, attendance at a funeral service, observance of a holiday or ceremony of his or her religion, attendance at religious retreat, attendance at an employment conference, or attendance at an educational conference on the legislative or judicial process offered by a nonprofit organization. When the pupil's absence has been requested in writing by the parent or guardian and approved by the principal or a designated representative pursuant to uniform standards established by the governing board.
For any student 16 years old or older, with a GPA of 2.5 or higher, for the purposes of serving as a member of a precinct board for an election pursuant to Sec. 12302 of the Elections code.
Participation in religious instruction or exercises in accordance with district policy.
A pupil absent from school under this section shall be allowed to complete all assignments and tests missed during the absence that can be reasonably provided and, upon satisfactory completion within a reasonable period of time, shall be given full credit thereof. The teacher of any class from which a pupil is absent shall determine the tests and assignments, which shall be reasonably equivalent to, but not necessarily identical to the tests and assignments that the pupil missed during the absence.
For purposes of this section, attendance at religious retreats shall not exceed four hours per semester.
Absences pursuant to this section are deemed to be absences in computing average daily attendance and shall not generate state apportionment payments.
"Immediate family," as used in this section, has the same meaning as that set forth in Section 45194, except that references therein to "employee" shall be deemed to be references to "pupil" [E.C.46014, 48205]
For additional attendance information including Truancy Intevention, Transfers and Open Enrollment, refer to the SMJUHSD Handbook.
LEAVING CAMPUS DURING THE SCHOOL DAY
Parents / guardians who need to take their student out of school during the day must be prepared to show identification at the Attendance Office. Only those persons listed on the student's medical emergency information will be allowed to take the student from school. The school appreciates every effort made by parents to schedule appointments outside of the school day.
TARDY POLICY
Being on time to class is expected. The amount of time provided between classes is more than adequate for all students to arrive on time. Students arriving to class after the bell rings will be considered "TARDY. Initially, each teacher will deal with tardiness to class. Students will face disciplinary action as outlined below if tardies continue.
PVHS TARDY POLICY - Board approved 5-9-07

Tardy

Action

1st, 2nd, 3rd tardy

Teacher Intervention

4th tardy

Administrative Intervention

Parent contact

One hour detention assigned before or after school

5th tardy

Administrative Intervention

Parent/student/teacher conference

Signed contract

3 hours of Saturday School OR 4 hours after-school detention

6th tardy

Withdraw from class for current term with no grade.