New SMJUHSD Trustees Sworn In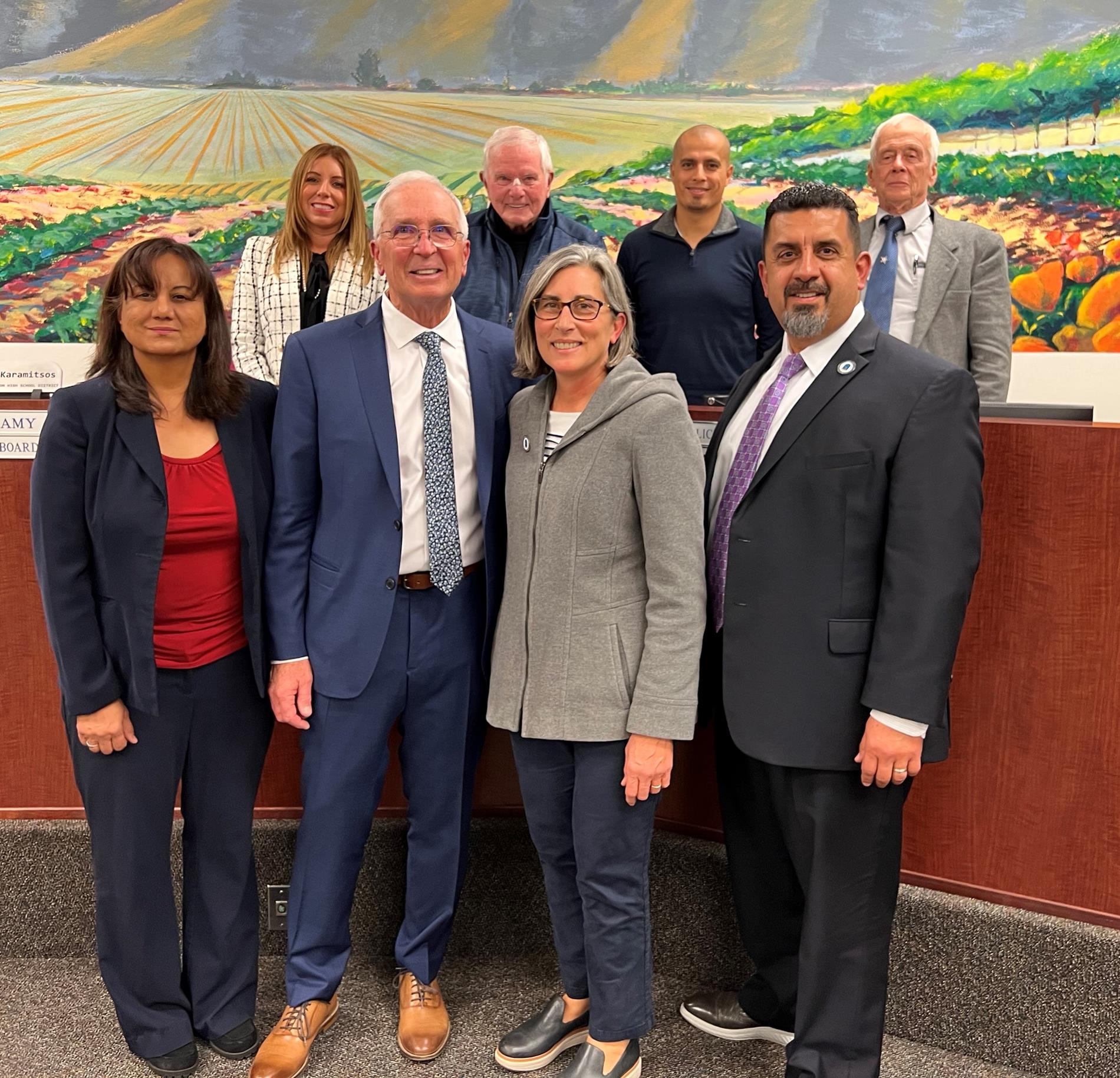 ---
NEWS * NEWS * NEWS
PRESS RELEASE
Two new and one re-elected SMJUHSD Board of Education members were sworn in during Tuesday night's meeting at the Support Services Center on Skyway Drive.
Superintendent Antonio Garcia administered the Oath of Office to Feliciano Aguilar (Area 2), David Baskett (Area 5) and Diana Perez (Area 4). All terms expire in Dec. 2026. Perez, who was first elected in Nov. 2014, is now the Board President.
"I look forward to working with my colleagues, staff and community to maximize student success at the SMJUHSD,'' Aguilar said.
"My view is simple: Those students and parents who have other options will want to choose our local high schools due to the quality of education that promotes strong, capable, independent, responsible graduates for America who can compete in any nation,'' Baskett said.
"We are happy to welcome the new board members to our governance team,'' Garcia said. "I look forward to celebrating the achievements of students and staff with them and the rest of the school board.''
Former SMJUHSD Board of Education members Carol Karamitsos and Dominick Palera were elected in 2006 and 2014, respectively. Karamitsos and Palera helped keep the district fiscally responsible, watched the community pass a more than $100 million bond (Measure H 2016) to improve infrastructure, hired two superintendents, oversaw the redistricting process, the creation of a new logo and much more.
SMJUHSD Media Contact: Public Information Officer Kenny Klein
805-709-1454 or kklein@smjuhsd.org
XXX